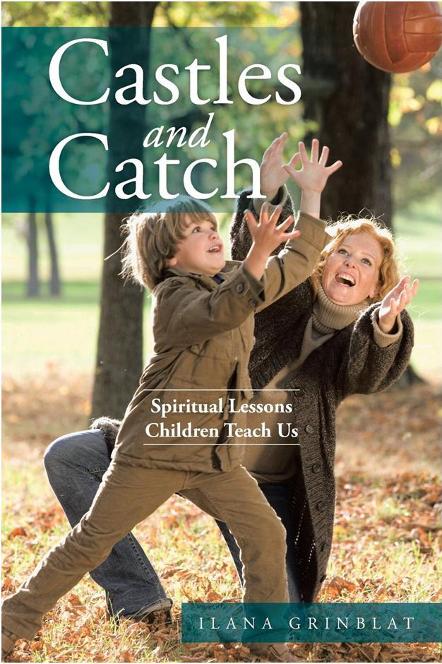 What People Are Saying:
"Looking for wisdom, heart, and resilience? Rabbi Ilana Grinblat offers a steady supply, all through the words and deeds of her children, her own keen insights as a mother whose soul has been seasoned with the insights of Jewish tradition and scripture. Join her on this rewarding journey of faith, of feeling, and of love!"
– Rabbi Bradley Shavit Artson, DHL, Author of God of Becoming and Relationship
"Any parent knows that raising children is a spiritual discipline yet it is rarely explored in that fashion. Rabbi Grinblat gives us a unique opportunity to explore all the ways in which raising children draws us all closer to God. Her exploration of Hebrew Scripture will help people of all faiths see scripture with new eyes."
– Rev. Jennifer Butler, Executive Director, Faith in Public Life

"With a rabbi's soul and a writer's eye, Ilana Grinblat shows us the intimate moments others overlook: the holiness of a family hike, the sanctity of ice skating lessons, the sacredness of a pancake breakfast. Discovering Torah in daily life and daily life in Torah, she will help you to do the same, making both more meaningful and poignant."
– Tom Fields-Meyer, Author of Following Ezra: What One Father Learned About Gumby, Otters, Autism, and
Love from His Extraordinary Son


To purchase this book, CLICK HERE.